Contact Us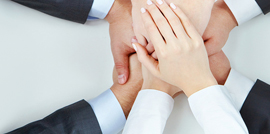 About Us
Current location:Home > About Us

Hebei Xinyuan Technology Co., Ltd. was established in 2014, and is located in Xincheng High-tech Zone, Xinji City, Shijiazhuang City, Hebei Province.

The company is mainly engaged in the R&D, production and sales of synthetic aroma chemicals and pharmaceutical intermediates.

The company's products are export-oriented and overseas markets account for more than 90% of its business.

The company focuses on technological development and innovation, and many products are exclusively produced in China.

The company has obtained Jewish KOSHER certification, Islamic HALAL certification, and some products have obtained EU REACH registration.

Corporate culture: customer first, eternal integrity, professional innovation and excellence.